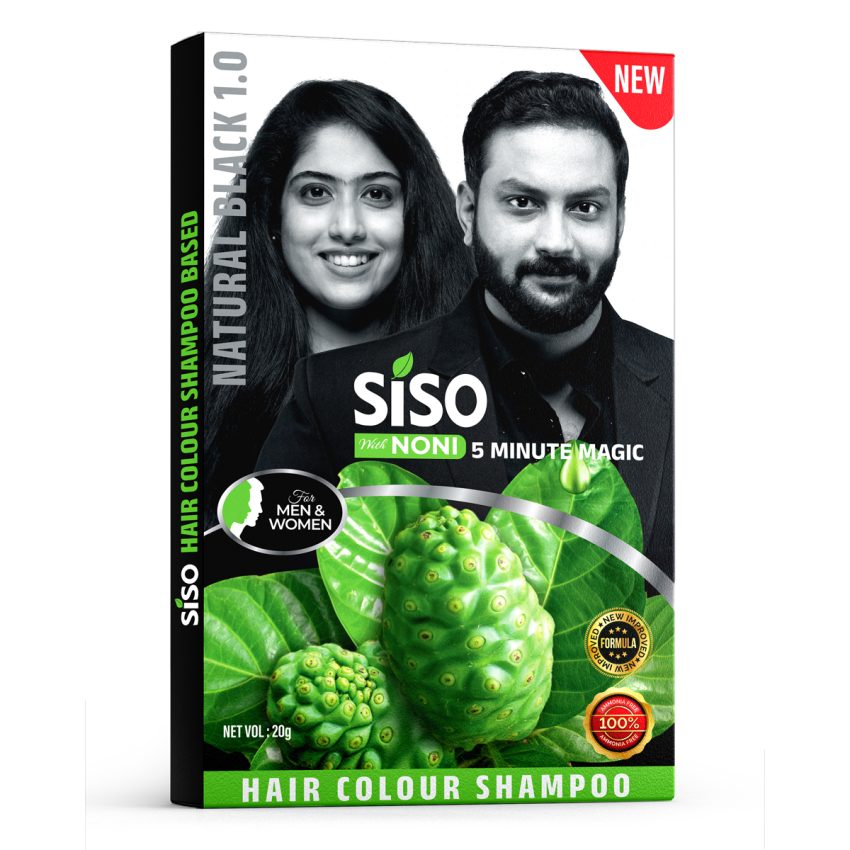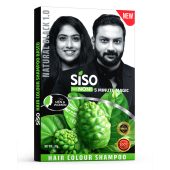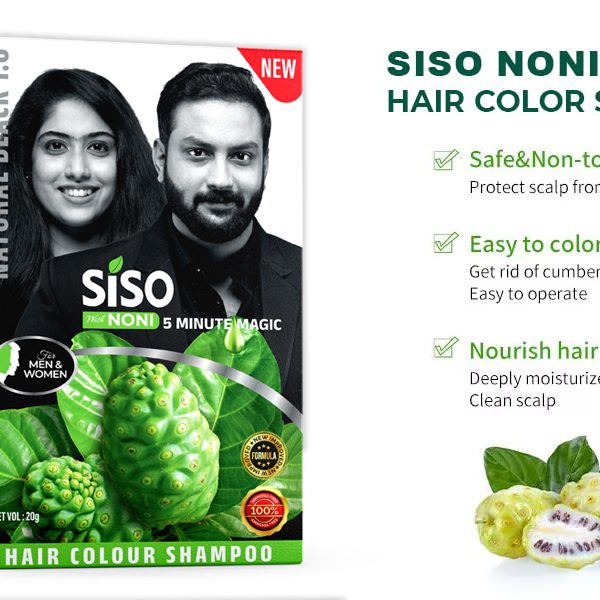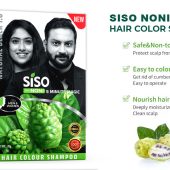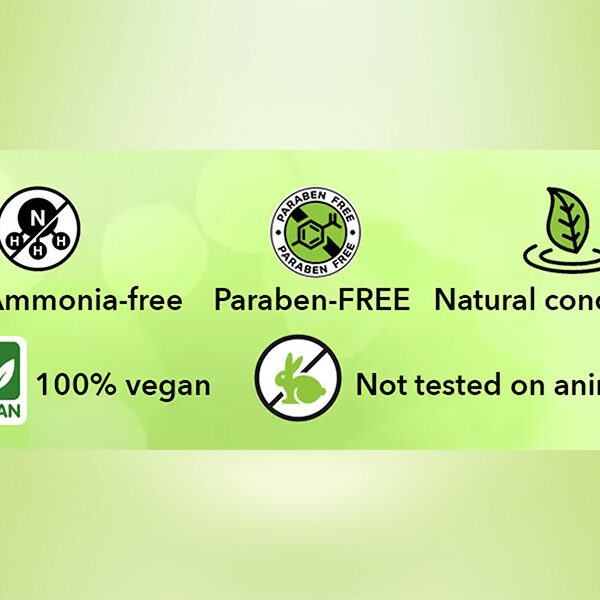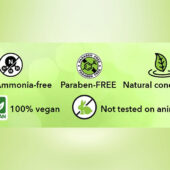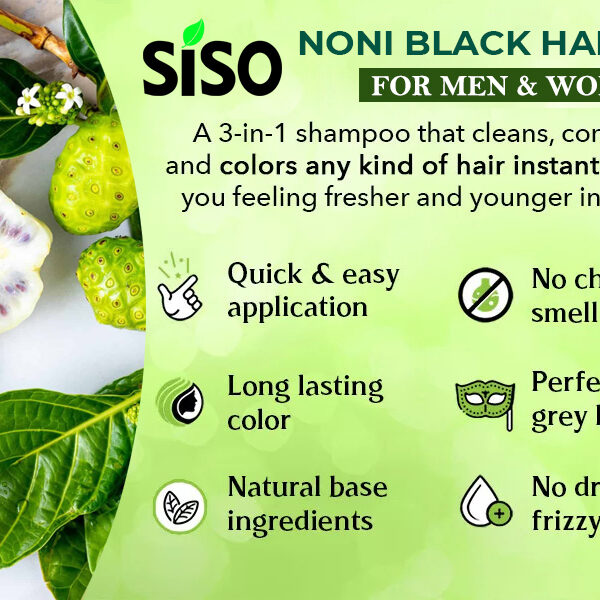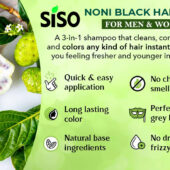 Siso NONI Black Hair Color 20g (Pack of 10)
M.R.P.: ₹600.00
Inclusive of all taxes
Description
Siso NONI Black Hair Color Shampoo
Imagine not having to put off coloring your hair because of how tedious and time-consuming the process is.
We are happy to bring you the Siso NONI Black Hair Color Shampoo. This shampoo-based hair color makes those greys disappear in just 5 minutes. What's more, it's enriched with natural ingredient of Noni extract.
The no-ammonia formula comes in an innovative, easy to use, dual chamber sachet which makes the Hair Color Shampoo's application quick, convenient, and hassle-free. Simply apply and rinse off like a shampoo and enjoy beautiful Natural Black hair with the Siso Hair Color Shampoo.
CRUELTY FREE – NO ANIMAL TESTING
A product which is cruelty-free means that neither the product nor the ingredients or components have been tested on animals.
USAGE:
Step 1
Wear plastic gloves (provided) before opening the sachet
Step 2
Use the entire content in the sachet and apply on your hair
Step 3
Massage hair well for 3 to 5 minutes until the shampoo is evenly spread out
Step 4
Rinse well with water